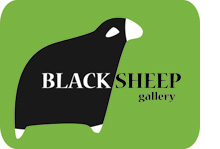 I AM CANADIAN July 1 to July 30

In celebration of Canada's 150th birthday we will be featuring some of the best examples of contemporary Canadian folk art including Nova Scotia's Maud Lewis, Ontario's Angus Trudeau, Quebec's Arthur Villeneuve and Saskatchewan's Molly Lenhardt. Also included in the exhibition are works by Leo Fournier (Quebec), Gilbert Desrochers(Ontario), Patricia Promaine (Ontario), Edmund Chatigny (Quebec), Collins Eisenhauer (Nova Scotia), Joe Norris (Nova Scotia), Everett Lewis (Nova Scotia), Robert Danielis (Ontario/Nova Scotia), David Stephens (Nova Scotia), Clarence Webster (Ontario), Lorne Reid (Nova Scotia), Ransford and Bradford Naugler (Nova Scotia) and the artist that carved the Mountie with the moose, Barry Colpitts (Nova Scotia). And for our friends from the U.S. we have two bald eagles, one by Barry Colpitts and another by Stan Hill.

Don't forget to visit our blog, at Tumblr.




Please visit us on our facebook page

, twitter

and

. You can also watch videos of some of the artists whose work we carry on YouTube

. Enjoy!